RV Insurance
In South Carolina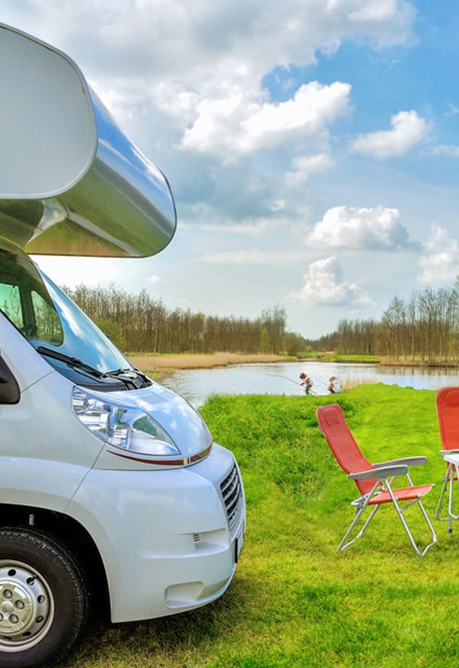 RV or recreational vehicle insurance refers to a specific type of coverage designed to protect vehicles categorized as 'recreational.' If you want information regarding the available RV insurance options in South Carolina, contact the professionals at Wil Plyler Insurance Agency in Rock Hill, SC who can guide you toward the most affordable and suitable insurance coverage for South Carolina RV owners.
What is a recreational vehicle?
RVs generally refer to the following vehicles used for travel and other recreational purposes:
Motorhomes
Travel trailers
Camper vans
Fifth-wheel trailers, among others.
What does RV insurance cover?
Recreational vehicle insurance offers protection against various liabilities and risks when owning/operating an RV. It typically includes the following coverage options:
Collision Coverage
This type of insurance covers RV damage that may result from a collision with an object or another vehicle.
Comprehensive Coverage
Comprehensive insurance covers the cost of the damages resulting from non-collision incidents:
Theft
Vandalism
Fire
Falling objects
Weather-related incidents
Liability Coverage
Liability coverage helps protect the insured should you be found to be legally responsible for damage to property or another person involving your RV.
Uninsured/Underinsured Motorist Coverage
This type of coverage helps protect you/your passengers in an accident with someone uninsured or underinsured.
Additional coverage is available as follows:
Medical Payments Coverage – covers medical costs for drivers/passengers involved in an accident, regardless of the responsible party.
Personal Belonging Coverage – protects against losing or damaging personal belongings within the RV.
Emergency Expense Coverage – pays for temporary transportation or lodging if the RV is uninhabitable.
Contact a leading South Carolina RV Insurance Company
The coverage options, policy limits, and available deductibles for an RV insurance policy can be tailored to meet your individual needs and the type of recreational vehicle you own. Contact the Wil Plyler Insurance Agency's licensed professionals for additional RV insurance information.